NYC's Award-winning Children's Theater Company (nominated for 2018 Best Musical at the Edinburgh Fringe Festival) has written a new musical for young audiences.
Glimmerings of Hope is set in Central Africa and is centered around the life of a young boy living in the midst of civil strife. The musical follows the story of Kibomi, a twelve-year-old boy who embarks on a journey to find his sister in another town after his parents are killed in their small village. The show will inspire young audiences to consider and understand the forces at work in society and developing coherence between faith, belief and action
has written over ten musicals for The Children's Theatre Company and is the composer for the upcoming original musical, If I Give My Heart To You. He is currently Musical Director at Lehman College and has musical directed over 40 musical productions throughout New York and Long Island including Cinderella, Sleeping Beauty, Gilbert & Sullivan Light Opera Com - pany of Long Island; South Pacific, Li'l Abner, Pajama Game, Follies, Fiddler on the Roof, Guys & Dolls, Mel Brooks' Producers, Grease, Peter Pan, Mary Poppins, and High School Musical. Frank has an BFA in Arts Management from CW Post University on Long Island
He started his media company, Mindlezz Thoughtz, in 2011 which helps provide the proper resources to aspiring artists. In addition to running his own Company, Najee produces his own music, writes, directs and has danced on every stage from the Apollo to Carnegie Hall. With Mindlezz Thoughtz, he plans to create one of the largest media and art companies known internationally that focuses on inspiring and uplifting young people worldwide. Most recently, he wrote and produced his own play The Bus Stop and toured as a member of the cast of Henry Box Brown which was nominated for Best Musical at the Edinburgh Fringe Festival in Scotland this summer.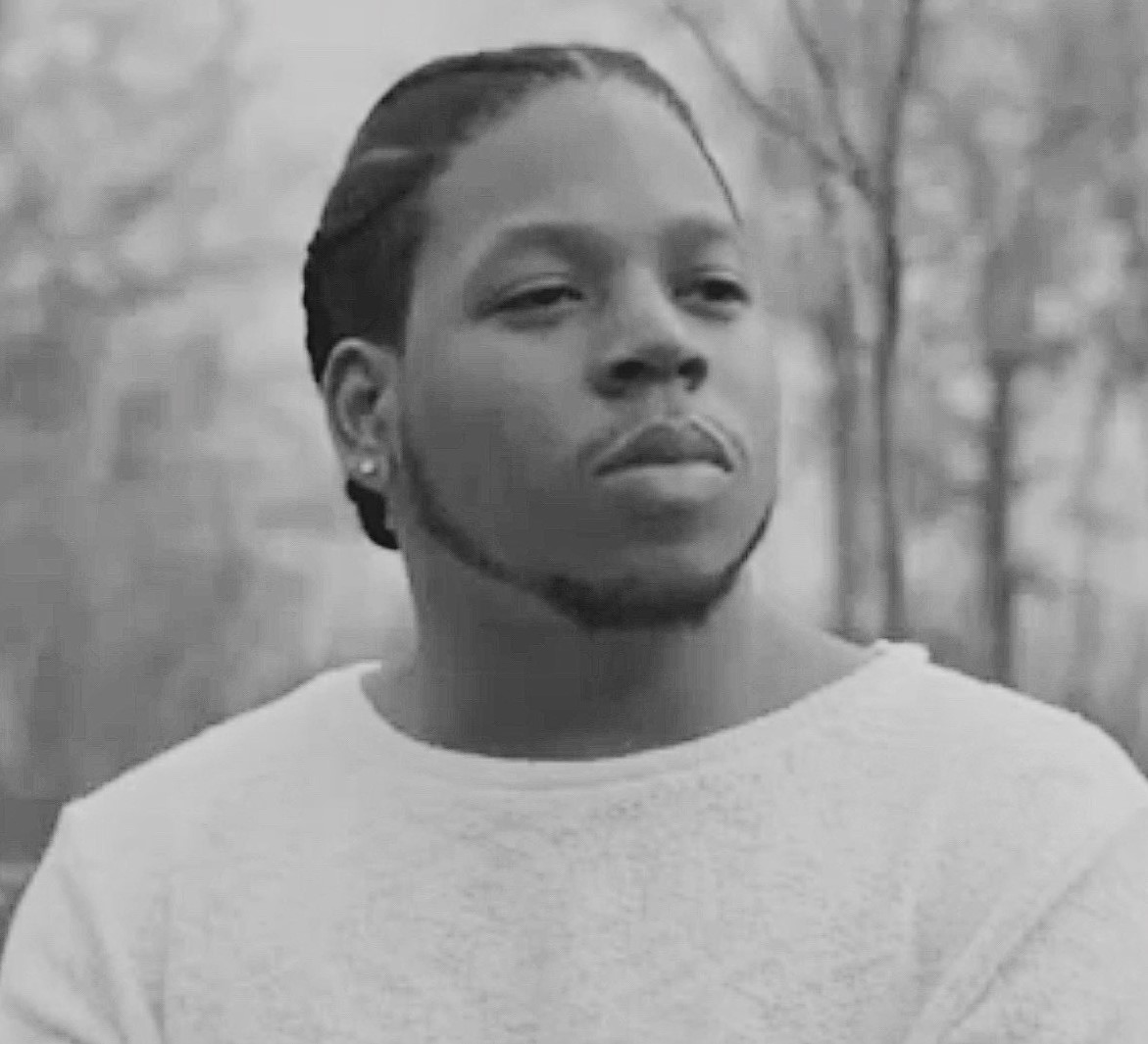 is a singer, self-taught pianist, writer, producer, arranger and composer. Born into a lineage of artists, singers and musicians in Brooklyn, NY, he was encouraged to begin his musical training and artistic development at an early age. Like many artists born into low-income neighborhoods, church became the place where he would explore his gifts through the sound of Gospel music. His talents have afforded him the opportunity to perform in world renowned venues such as the Apollo Theater, Carnegie Hall, Barclays Center, NYCB Theatre at Westbury, and Izod Center. Additionally, he has lent his musical talents to television networks ABC and TBN."
can most often be found in the back as a Stage and Production Manager. It is with great pleasure that she joins the cast of Glimmerings of Hope. Her stage credits include Accidents; Henry Box Brown; Staged reading of PEARL the Musical; Dreamgirls; Vanity of Vanities; Pippin & The Importance of Being Earnest. She is a long standing company member of BAMSS Theatre Works Inc. (various roles). Amaris would like to simply say, thank you CTC, for this opportunity.
Actor/Singer/Director/Producer. A graduate of the Edna Manley College (Faculty of Drama) and Brooklyn College Department of Theatre. Selected New York stage credits include Positive, In Arabia We'd All Be Kings at The Shadowbox Theatre, Space Between Two Heartbeats, the Caribbean musical Flambeaux, Girl Without Wings, The Black That I Am, Yaki Yim Bamboo, returning to Flambeaux (AUDELCO award Best Musical), Fences directed by Arthur French, A Man Like You and most recently the World Premiere - Welcome to America: A Caribbean Musical which he also served as co-lyricist & composer on. International Ecstasy (UK Tour) and a Jamaican adaptation of James Baldwin's Amen Corner, nomination for Best Actor in a Lead Role by the ITI Actor Boy Awards (Jamaica's Tony Awards). His film credits include supporting roles in Bad Lucky and Twang. He is also the Founder & Executive Director of the nonprofit Braata Productions.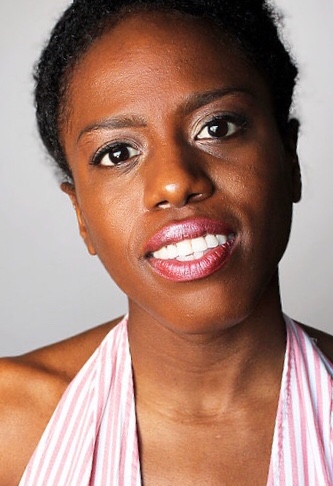 is grateful to be apart of the production of Glimmerings of Hope. Some of her previous credits are The Color Purple (Celie), In The Heights (Ensemble), and Hairspray (Dynamite 3). Cecelia would like to thank the Children's Theater Company for this opportunity, and thank God, her family, and friends for their continuous love and support. www.ceceliamonicalyn.com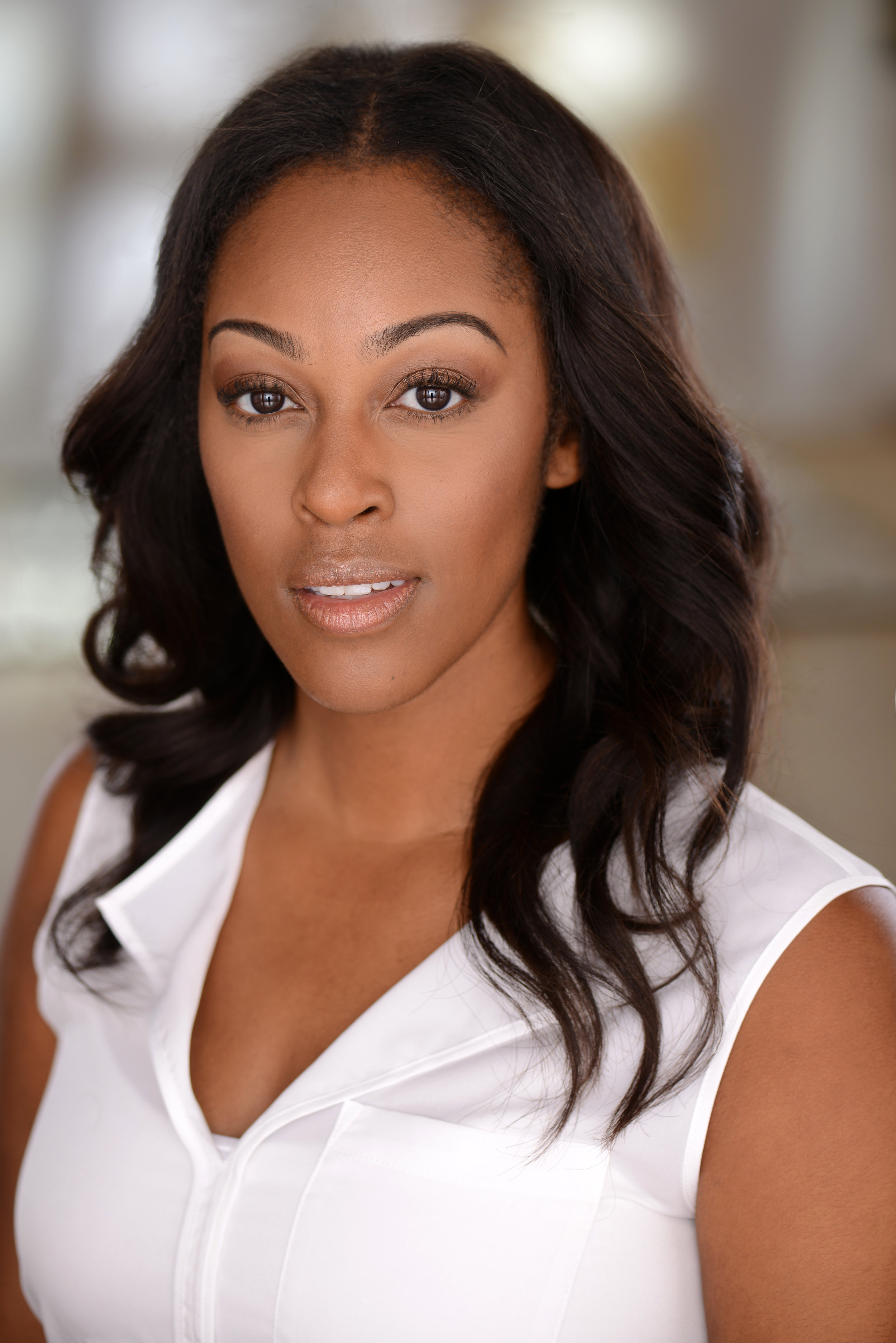 is grateful and blessed to join the amazing Glimmerings of Hope family. She has sung background for artists such as Patti LaBelle, Josh Groban, Kirk Franklin, CeCe Winans and Karen Clark Sheard as well as a host of other acclaimed artist. Some of Denielle's favorite theater credits include A Band of Angels (Off- Broadway), Ronnette in Little Shop of Horrors, Ghost the Musica,Two Rooms directed by Patrick Vassel. She's had the honor of working with Laurie Carlos in the world premiere of Forgotten World and James Avery in King Hedley II (Tonya). Denielle was most recently seen on tour with Spencer Ludwig as a principal vocalist, opening for Bebe Rexha's National and International All Your Fault Tour.
is thrilled to be making her NYC debut. She is a recent graduate of Five Towns College. Some of her past credits are Company ( Sarah), Spring Awakening (Adult), Chicago ( June), and We Will Rock You ( Ensemble). Jamila would like to thank God for her gifts and her family and friends for all their support.
is thrilled to be a part of Glimmerings of Hope, from Houston Texas, she received her BFA in Acting/Directing at Sam Houston State University. Her career began at Walt Disney World, as Princess Tiana from the Animated film "The Princess and the Frog", she did commercial work, T.V. appearances "Good Morning America", "Kelly & Michael show", & Buzzfeed "Secret of Disney Princesses Revealed". Opened a show in Hong Kong Disneyland as lead Vocalist Mickey And the Wondrous Book, & Nala in the "Festival Of the Lion King Disneyland." & Recent Tokyo's Broadway Christmas Wonderland. She Thanks Mehr, & the Creative team for this opportunity. The "Drum" in this story represents to me the Holy Spirit that Guides Kibomi throughout his Journey & I truly see it as a reflection of my Story!
has studied acting in school & under Tony award-winning actor, Ben Harney for over a decade. He has had vocal training under numerous vocal instructors & at the Music Theater International. He is a gifted, versatile & seasoned vocalist. He produces his own music & writes for other artists. He has performed in multiple screen & theater productions in areas like Lincoln Center, The Apollo, The Barclays Center, Madison Square Garden, & locations around the world. His professional experience ranges from all types of media platforms, which gives him a wide range of experiences and stories to tell through art.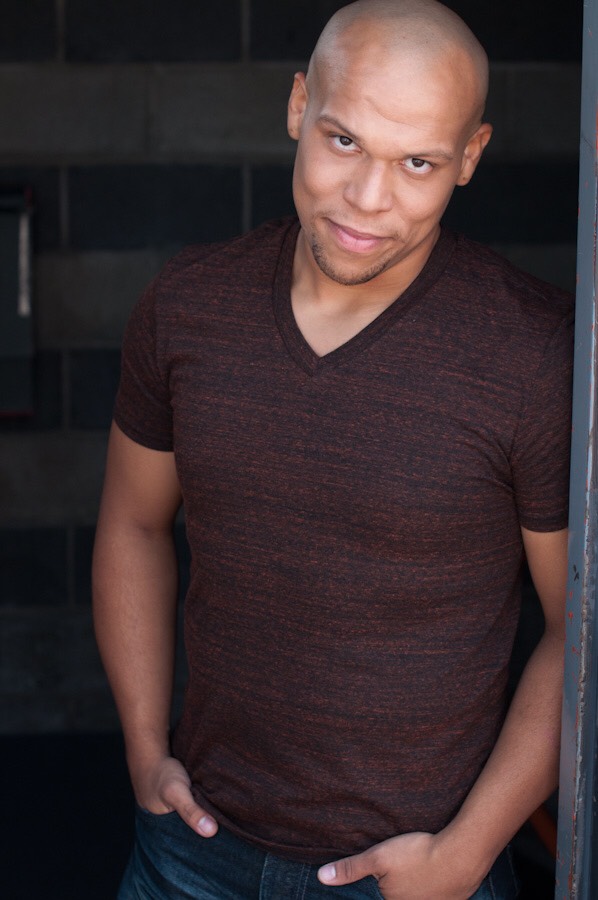 is honored to join the talented cast/creatives of CTCNYC. Stage credits include Narrator (Stew), Off-Broadway/Regional premier of "Passing Strange"; Monty,Theatrical Rights Worldwide's "Saturday Night Fever"; Templeton, national tour of "Charlotte's Web". Screen credits include "Poncho" (London Independent Film Festival winner); SJC Films' "Interrogation" (Dir. Stephen Caple Jr. "The Land", "Creed II"). Bachelors of Music in Music Theatre from the Baldwin Wallace University Conservatory of Music and is a proud member of the Actor's Equity Association. Love and gratitude to JC William Agency Inc., Padraic Confrey, Scott Plate, Vicky Bussert, Mama, Pops, Kyle & Bagley.For KJB.
Web: jaycellis.com ; Instagram: @Jellis14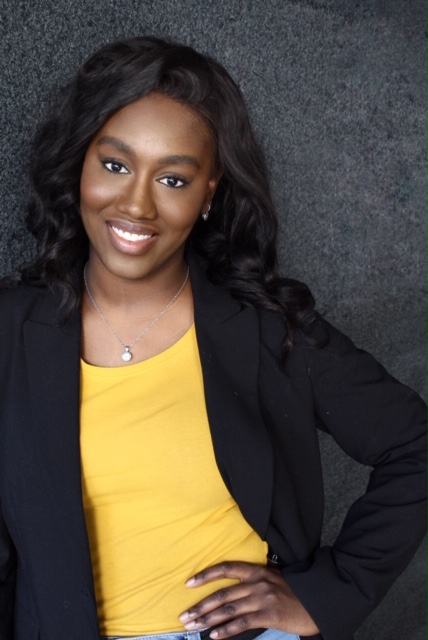 is excited to be apart of the creative team and cast of "Glimmerings of Hope" with amazing artists. Renée's latest performance was Progressive Theater's production of "The Bubbly Black Girl Sheds Her Chameleon Skin" (Lead: Viveca Stanton). Her previous credits include "Turning 15 On The Road To Freedom" Tour (Betty Fikes) and "Henry Box Brown" Tour (Nancy Brown). Renée would like to thank her agent, Padraic Confrey, her friends and family, and God.
is thrilled to be performing in the production of "Glimmerings of Hope" and sharing the stage with such amazing actors. He graduated from Morgan State University with his BA in Theatre Arts & also graduated from American Musical Theatre Academy. He has been seen in Shades of Truth Theatre's "Black Wall Street" where he played Dick Rowland. Other credits include "Whistle in Mississippi: The Lynching of Emmett Till"(Emmett Till), "Into The Woods"(Steward), & independent film "Night of Something Strange"(Brooklyn). I hope and pray this show is an inspiration to all.
Off-Broadway Credits include: Spamilton: An American Parody, Cruel Intentions, Urinetown, currently directing The Big Bang Theory: A Pop-Rock Musical Parody @TristanJShuler www.TristanJShuler.com

My quote means to me that everyone in the entire world have their own beliefs and they all come together as one I would like to live in a world where there is no Donald Trump as our president to divide our country. I love to dance, ballet, singing playing five nights at Freddy, I love acting at Children Theater Company and I like five nights at Freddy's Bonnie.
I would like to live in a world where inequality is defeated by equality. Where ignorance is overcome by education of life experiences to do what is right. My hobbies are tutoring and teaching younger kids, so that they can grow up and be more advanced than the previous generation. As life goes on, I would like the youth to change the world. I believe the youth have the power to make these changes. The changes based on the social needs of the people. We are all responsible for the social justice of each other.
It is very important for a community to learn good habits trough practice, because is very hard to break it. For that reason, teach the humanity to promote good habits like peace, exercise mindfulness, and thoughtfully and selflessly help others day by day trough examples.Thanks to CTC I'm able to act, sing, and dance My favorite instrument that I play is the saxophone. My goal is to become a better actor to be part of the series Flash.
If I had all the power money and time in the world and with a little help from everyone. I would make education free for everyone in the world. In my free time I like to sing read dance and ride my bike.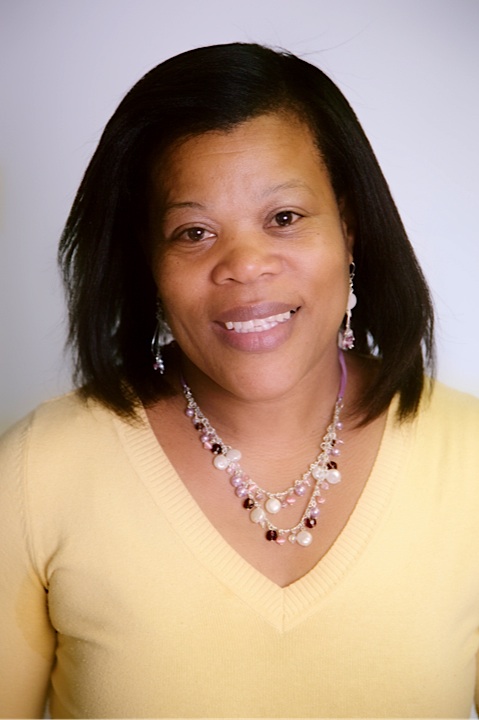 has been apart of the Children's Theater Company for over 16 years. She is classically trained on the Violin and currently training classically on vocals. She sings with her fathers group "Balkan Peppers" & is also a student getting her B.A in early childhood development. Melina just started her own nonprofit "Romawarehouse" where she hopes to create a center for all of the Romani in America.
holds a B.F.A. in Theatre Tech and Design from Long Island University - Post. He is a stage manager by trade but a sound designer by passion. Recent credits include: Peter/Piper directed by Mia Rovegno (Post Theatre Company), Burdens of The Body directed by Aaron Cooper (Hudson Guild Theatre), Spring Awakening directed by Stephen Tyler Davis (Post Theatre Company), and La Cage aux Folles directed by Andrew Parker Greenwood (Woodstock Playhouse).
has worked on many shows stage managing but this is one of her favorite ones. She has a desire to travel and tour and bring art to other states and has the hopes of opening her own theatre company for children who are less fortunate then others. She is very blessed and happy to be working with such an amazing Cast and Crew.